Discover why Savant is one of the most trusted home automation companies in Houston, TX
Savant Home Automation Systems are some of the best in the industry due to their commitment to user experience and innovation. Luxury homeowners worldwide trust their smart technology to Savant for an intuitive home automation solution tailored to their individual needs. Are you thinking of upgrading your home's technology? Learn the benefits of partnering with a Savant Dealer to bring smart technology to your home in Houston, TX.
Centralized Control
Enjoy centralized control of all of your smart technology on one control system. Manage your lighting, climate, motorized shades, security, audio, and video systems with just the single push of a button. Best of all, you can remotely access it all from anywhere in the world. Worried that you forgot to lock the door behind you? Check on your smartphone and, if the door is unlocked, secure your home with the simple tap of a button. If the kids forgot to turn off the lights when they left for school, turn them off from the office and save on your energy bills. Savant supports thousands of third-party products for audio, video, lighting, and more. Simplify your technology with seamless interfaces that are intuitive and easy to control.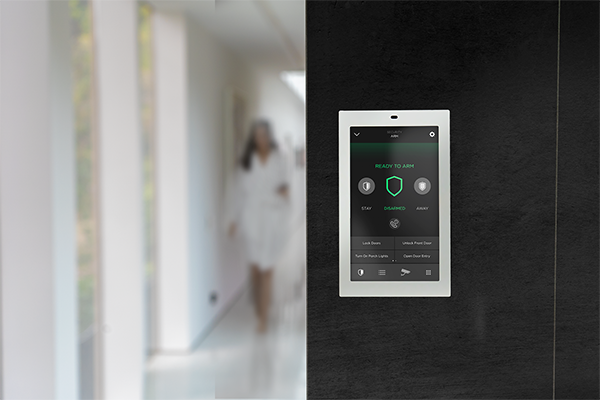 Customized Scenes
Program custom scenes, sets of actions that occur simultaneously with just the push of a button, to add convenience to your life. For example, create a "Movie Night" scene that dims the lights, closes the blinds, lowers the temperature, and starts your movie, all at once. You can even schedule scenes to begin at the same time every day. A "Bedtime" scene will slowly dim the lights, power off the electronics, arm the home alarm, lower the thermostat, and play relaxing music. Access your customized scenes using the Savant Pro app on a smart device of your choice or the stylish Savant wall panel. If you are going on vacation, activate an "Away" scene to turn lighting on and off, open and close the shades, and turn the TV on to make it seem like you're home.
Personalized Profiles
The customization options aren't just limited to scenes. Your family members all have individual preferences, interests, and routines. The chances are that you don't use your technology the same way. Luckily, Savant isn't a one-size-fits-all solution. You can create individual Admin and Household accounts for each member of your family so that everyone can access their respective scenes and favorites. For extended family members, create temporary Guest profiles that give access to the services and rooms they need. Similarly, create Guest profiles for babysitters, dog walkers, and housekeepers so that they only access your home when they are scheduled to work and use the only services they need.
Unique HD is your trusted local Savant Dealer. We are here to help you with all of your smart technology needs. If you think you need to upgrade your home's technology, contact us here or give us a call at (832) 331-2207. We would love to hear from you!