Discover the technology you need for the perfect television and outdoor audio installation
As summer approaches, we will be spending more time outside. Outdoor gatherings have become the new normal due to social distancing requirements, so why not make this space as hospitable as possible? Smart technologies can enhance any outdoor space and add convenience to your everyday life. Whether you are looking for an outdoor audio installation or a professional landscape lighting design, here are our top tips on the four key technologies neded for any outdoor entertainment space and why you should trust a professional with your installation in Houston, TX.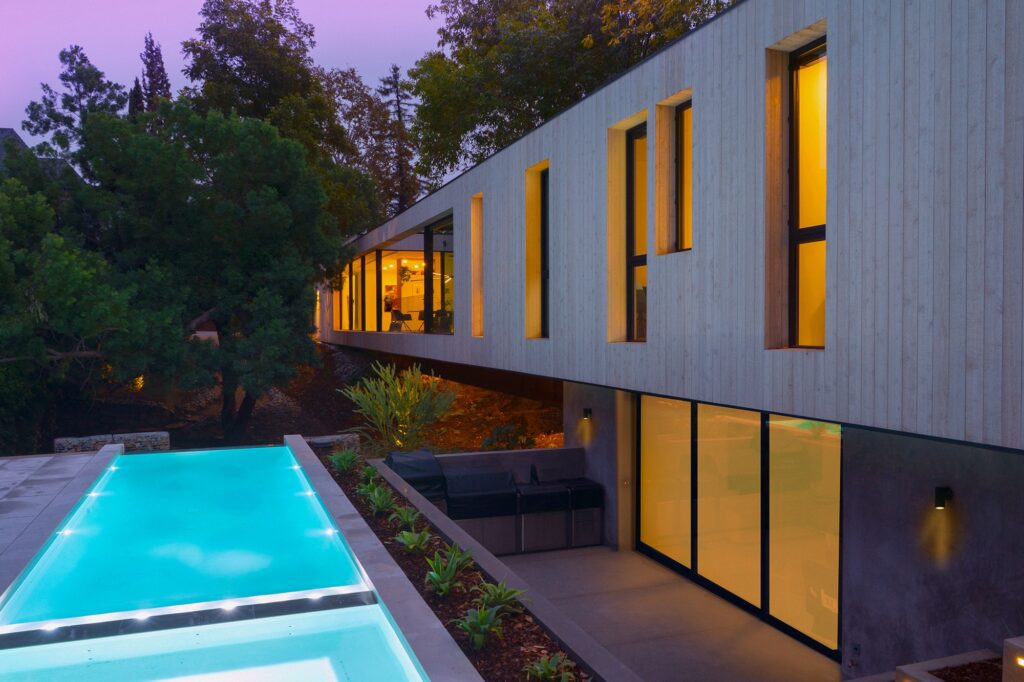 Outdoor TV 
Enjoy all of your favorite movies under the stars with an outdoor display that rivals your local theater. An outdoor television or projector will turn any outdoor space into an entertainment destination. Unfortunately, you can't install an indoor television outdoors, particularly in an unpredictable climate; you need a display crafted specifically to be visible in ambient light and resistant to harsh weather. Unique HD will work with you to find the perfect television for your space. We will look at the layout of your property to determine whether you need a television that works in full sunlight, partial sunlight, or full shade and will carefully craft an aesthetic design that blends in seamlessly with the beauty of your property. 
Nobody wants to be checking the weather constantly to decide whether or not to run out and cover the TV screen in the summer kitchen, nor should they have to. Investing in a TV designed for the outdoors such as the Samsung Terrace or the Sunbrite, may seem like a higher cost than you originally budgeted for but the return on investment is worth it when you're not having to replace the TV every two years.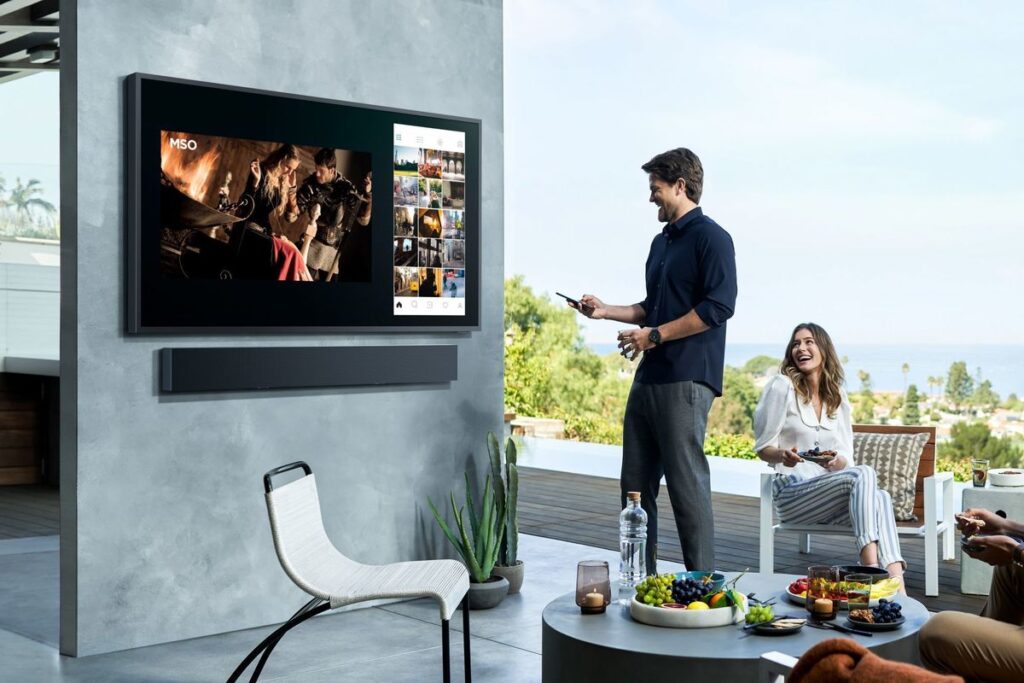 Landscape Speakers 
To complement your outdoor display, you will need a robust speaker system specially designed to operate in outdoor spaces, such as The Extreme by Stealth Speakers. Indoor speakers rely on walls to reflect off of and create the perfect sound. Outdoor speakers do not have walls to reflect off and need to be designed to cut through a large space and the sounds of nature. On top of that, your speakers are exposed to harsh elements like rain and dust, so they need to be weather resistant. Finally, landscaping elements can affect the acoustics of your space, making it difficult to get a good performance. For an even and clear sound wherever you are in your yard, it is best to work with a professional integrator that will create a personalized plan for your space. 
Outdoor Lighting 
Don't let the party end after dark. Landscape lighting will illuminate your yard, allowing you to stay outside at night time. A few string lights are not enough to properly light your property, especially if you have children or are hosting an outdoor party. A strategically designed landscape lighting solution from a professional will illuminate pathways for added safety and add curb appeal to your property by highlighting the unique architectural features of your home. Motion lighting will make it easy for you to see who is in your yard, and scenes can be programmed to execute a series of actions with just the push of a button. 
Outdoor Wi-Fi 
To enjoy the benefits of streaming movies and music outdoors, you need a robust internet connection that covers your entire property, not just inside your home. Out-of-the-box internet solutions are created with a one-size-fits-all mentality, leading to dead spots and unreliable connections. A home networking professional will create a custom design for your property that is easily accessible and fast. Rest easy knowing that your connection has been tested and monitored for optimal performance. 
Are you ready to upgrade your outdoor entertainment space with the latest audio-video technology? Unique HD is here to help you through every step of the process. Reach out by giving us a call or filling out our online contact form to schedule a no-obligation consultation. We look forward to serving you!