When people ask what companies like Unique HD offer our explanation is often met with "oh, smart home stuff?". 
It's easy to nod and agree but the reality is that smart home products and home automation are completely different branches of the technology family tree.  The differences have been harder to explain since the advent of home technology assistants, such as Google Home and Amazon Alexa came into play so we decided it's time to lay it all out and talk about how the two can enhance a home, in different ways.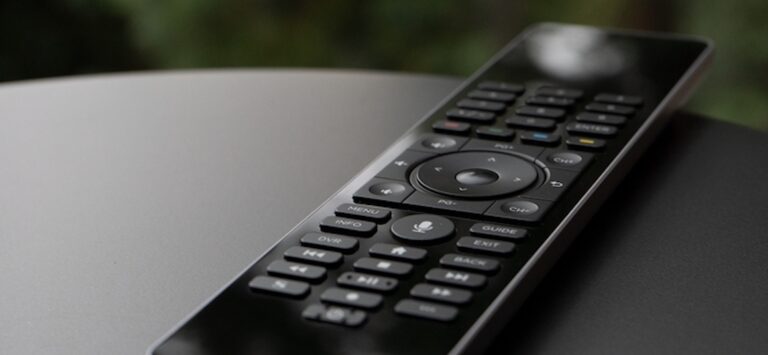 50% of US homes now utilize smart home devices. Ring doorbells, Nest thermostats, Arlo camera surveillance products and other internet-enabled technology all fall into this category, and it's no wonder the market is booming. 
These types of DIY products are easy to install and they meet the pandemic-driven demand from people making home and lifestyle improvements. 
Sometimes they can be controlled by a home assistant and it's possible to set timers, but generally they are independent from one another and ultimately the control is in the hands of the manufacturer, multiple Apps on your phone, a plethora of remotes and your internet provider.
There are some excellent smart home products on the market which don't break the bank and deliver just what many homeowners need. Lighting control Apps integrated with the home assistant mean you can set scenes without needing to stand up and move around the house. Smart air purifiers are also gaining ground, with the growing trend in health and wellness at home. Video doorbells have also become extremely popular as more and more retail purchases are being made online for contactless delivery.
So smart products have a big role to play, they are affordable and more are coming to market on a monthly basis.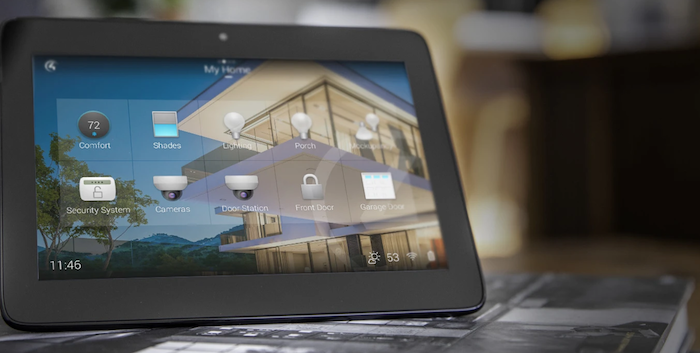 Home automation can be defined as one system that controls every element of your home technology architecture, including lighting, security, distributed audio, video distribution, window treatments, HVAC, and much more.
The home automation system is yours. It's designed for you and your floorplan. It's programed to suit the needs of your family and your visitors. Essentially, it is unique.
A centralized system means you're not burdened with a whole lot of Apps and accessories that you're not actually going to use.
It can run programmed scenes designed for you enjoyment. A the touch of a button your lights dim, the shades lower, the heat turns up a degree and your favorite music streaming channel begins to play at your preferred volume. Pretty neat!
In many cases it's not solely dependent on your WiFi, so if the internet goes down, your lights don't go off. This is because with a professionally designed home automation solution is mainly hard lined to a robust network with backup as opposed to being WiFi dependent. 
TOP TIPS FOR CHOOSING THE RIGHT HOME TECHNOLOGY CONTROL
Budget is an obvious key consideration in the installation of technology in any property, but here are our top five questions to ask yourself before taking the technology plunge.
1. New construction or remodel? 
If you're building from the ground up then this is a great opportunity to think about home technology. Getting wires behind walls means you're prepared, not only as the current homeowner but for any future buyer wanting to install new equipment at the property. This gives the option for a fully integrated home automation system in addition to smart home products.
2. Does the system need to be scalable? 
Can you add more audio zones in the future? How easy is it to add more cameras, more outdoor lights, etc? Getting a home automation backbone in place allows for further investment year after year. And remember that adding more equipment often means more apps and more remotes, unless you choose a unified control system.
3. Do you own more than one property? 
If you do then a home automation solution allows you to swipe between properties, deploying scenes remotely regardless of your location. It also allows you to provide access to people coming and going from your properties. A centralized system also makes it easy to turn on certain zones of lighting, to make your home looked lived in while you're at a secondary residence or traveling.
4. Centralized versus independent? 
Feeling comfortable with your home technology is critical. How do you want it all layed out? Centralized means investing in a control system like Savant, which gives you one App to control everything.  You'll have one cable box, one streaming device, one centralized rack in a closet and one remote control!  This also means that that when an update is released, you update everything in one go rather than having to update lots of independent devices and Apps and then face the frustration of some becoming incompatible with the latest software.
5. What does the service and support look like? 
     With a centralized system your technology solution can be well supported by the installer. They will provide regular service and updates to the system in addition to remote support in the event something isn't working as it should. Your support team can simply cycle the system without you or the technician even needing to be present.