So long dedicated home theater. Today's media space needs to create an experience for all family members, a flexible space they want to use regularly and, most importantly, a room where they can engage with friends and family. With sports simulators, incredible acoustics and multi screen displays the multi purpose media room allows for all forms of entertainment, not just monthly movie nights.
THE MULTI PURPOSE MEDIA ROOM
Today's media room has become a well designed extension for all hobbies and social interests. It needs to accommodate family movie night, game night, sports and all other forms of entertainment.  This transition has helped take the media space from being a seldom used room, to a bustling space for all to enjoy with top of the range surround sound and powerful visual display processors.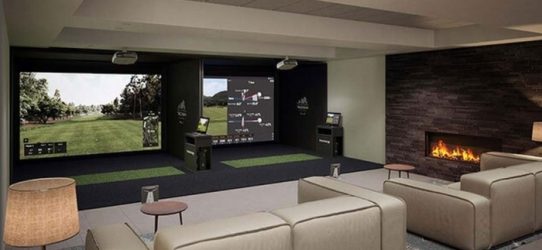 SPORTS SIMULATION
Golf simulators have become increasingly popular and it's a trend we don't expect to disappear any time soon. The manufacturers of great technology understand they need to keep evolving what's available and, as such, sports fans can now enjoy baseball, soccer and tennis in addition to golf. It's a far cry from the Nintendo Wii. This is about using lighting and shading control and audio distribution in the design to genuinely create an experience space for all.
VIDEO DISTRIBUTION
Home entertainment space is about less sources and more displays. Being able to watch multiple games at once, play music and allow for displays to be controlled by one simple remote or touchscreen will keep all family members happy.
Simple things, like designing a home technology system which allows the cables and chargers to be hidden away immediately makes the media space more inviting for the adults in the property. It feels less like a teenage hangout and more like a multi use space.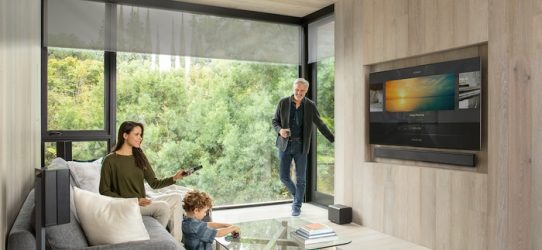 Solutions
Our extensive knowledge of the latest technology allows us to integrate all elements of automation to create an easy to control, custom technology solution to meet every client's needs.