With drapes and shades forming a significant portion of the interior design budget in any large property it's important to think carefully about when and how you want to create privacy and change the amount of natural light you want to allow in, to get the best return on the investment. With an App, voice command or a wall panel you can select a scene in just a few seconds.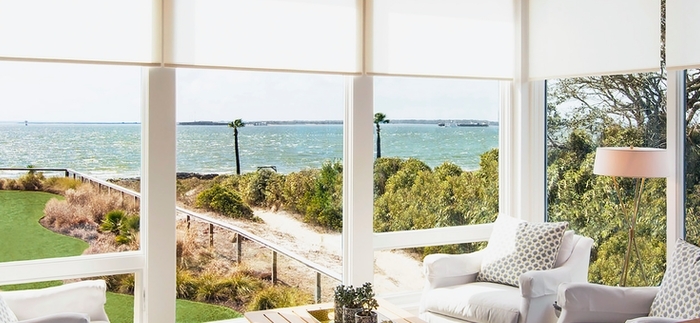 Protecting your interior from the sun's rays
Not only do your window treatments enable you to add texture, color and comfort to windows, they also play an important role in protecting the fabrics and furniture from sun damage over time – protecting the interior design investment.
Being able to program a room so you can select your perfect lighting through the integration of motorized shades and lighting control means you can literally touch a button or call out a voice command and the network does the work.
New construction or retrofit
In new construction, the best time to think about window coverings is before drywall. Pre-wiring for motorized shades means you have the opportunity to breathe and take time to make fabric selections.  
If the walls are already in or you're changing the look and feel of existing space, there are plenty of other retrofit options including battery or wand control, which can still be controlled via an App or remote control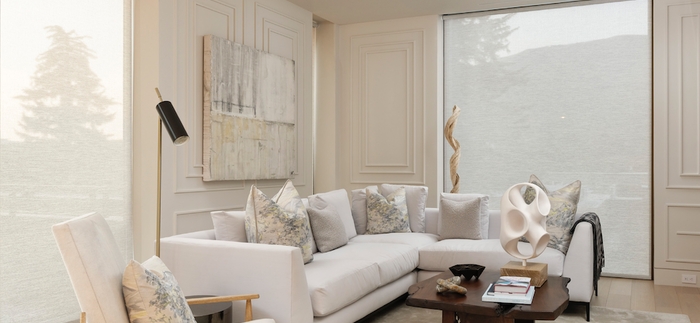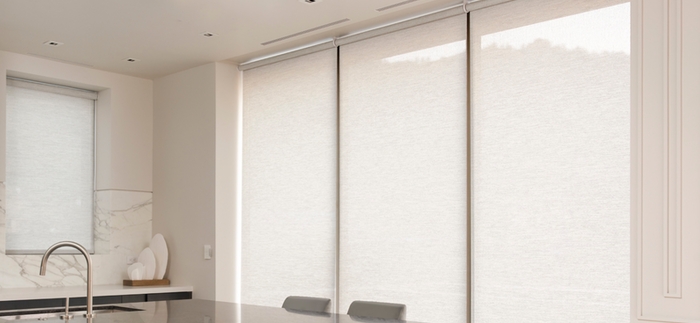 Fabric selection
We'll help you select the best fabric from hundreds of options, for each location in the home. Are you incorporating natural fibers into the design of the space? Are you using a particular color palette or theme? Is the architectural design traditional, rustic or modern?  
From minimalist light filtering shades to luxurious drapes, all window treatments can be installed on motorized rails that allow total flexibility.  Blackout at night and light filtering in the day, and all controlled with the touch of a button.
Solutions
Our extensive knowledge of the latest technology allows us to integrate all elements of automation to create an easy to control, custom technology solution to meet every client's needs.